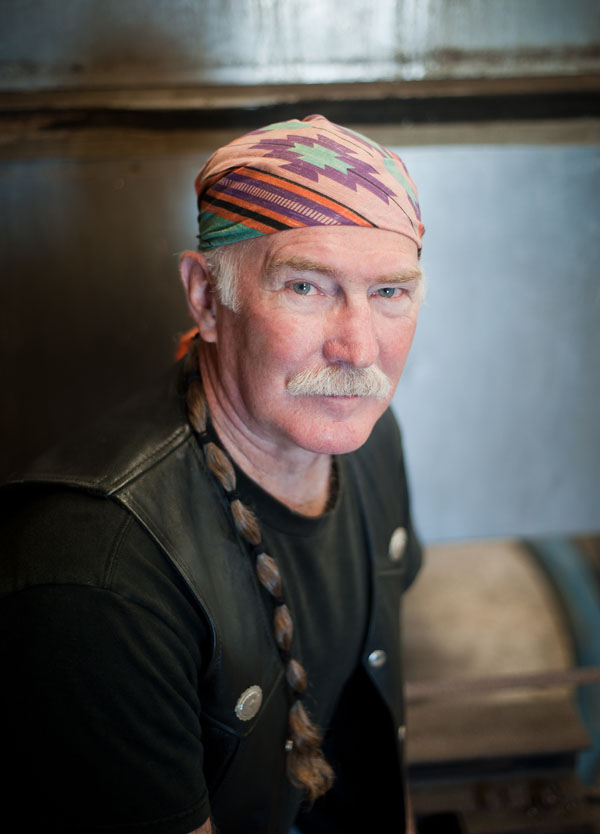 A native of California, Glenn grew up in the Sierra Nevada foothills, spending his time doing farm chores, hiking, and even panning for gold. After earning his doctorate, he moved east to teach sociology in Connecticut. Upon retirement, the West drew him back, this time to New Mexico, the setting for his debut novel and several short stories.
His first novel, Murder on Route 66, came out in 2011, and was set in Tucumcari, New Mexico, on old Route 66. That summer, he rode his own motorcycle across country on a promotional tour, visiting sections of Route 66 along the way. He met many people from the States, as well as from numerous other countries, all fans of that iconic highway. He was delighted to discover so many people still share a romantic interest in Route 66. If you are one of them, or if you simply love a good mystery, you'll get your kicks reading Murder on Route 66.
Glenn divides his time between living in rural Florida and in the hills of up-state New York where he works refurbishing an 1870's-era creek-side cottage, writes, and rides his motorcycle whenever he has the opportunity. He also enjoys cooking, especially working with sourdough, a passion he shares with his protagonist, Bobby Navarro. Glenn has made numerous cross-country motorcycle and camping trips on which he has taken his sourdough starter along as campfire cuisine. You can read about Glenn's camping and cooking interests on his Posts page. Glenn has just published a sequel to Murder on Route 66, entitled Murder on the Mother Road, which involves the further adventures of Bobby Navarro.